Go East Young Man !!!
I guess we can all see the hurricane which started a long way away slowly getting ever closer to our shores. By a hurricane I mean a Eurocrisis and the accompanying economic recession it brings with it. Already we suffered "a bad one" in 2008/2009. According to many Economics experts, however, the one about to blast it's way through our High Streets, Shops and SME's is expected to be a whole lot more severe. Maybe many will need some good stout "Tin Hats" to weather the coming storm.
In the summer of 2011 the hurricane, although a long way away, could plainly be seen and heard. Expectant of this approaching menace coming towards us we considered what preventative measures could be taken. Our homeland and business promised to be visited by "the eye of the storm" but what could be done to minimise the impact such a threatening event could create ? We thought of the famous movie expression and changed it round. "Go East Young man" was in our minds.
As we know the focus of world wealth moves relentlessly towards the East. The rising "Tigers" of China, India and others constantly hit the news as places of wealth and plenty contrasted with the bleakness and recession on our own shores. We resolved to seek our fortunes in exporting our works of art to these places.
Lady Luck visited us when a stroke of fortune arrived uninvited at our door. A business associate, known for some years, got in touch and suggested we cooperate with him in a show in Delhi. His show consists of important
Picasso
works and he could use our less expensive pieces pieces for his lesser buyers. We jumped at this opportunity and now have a quantity of our Picasso's heading for Delhi and a show which starts in early December.
In the summer, however, we realised that this was not really enough to help through what promises to be "The most severe economic crisis since the 1930's". We resolved to look for a new trading partner in the East and our choice was Singapore : a lovely and wealthy City State which we had visited several years before.
We made contact with our friends in London at UKTI and discussed the brief. The project was that they were to find us a prominent Art Gallery or Dealer in Singapore who would put on a big show of works by the artists we support in 2012 - Picasso, Matisse, Chagall, Miro,
Dali
and the School of Paris. Rob Walker and Marvia Francis-Robinson received us very well and in a short space of time we had drafted the brief and sent it to the British Embassy in Singapore. It was their job to find us a new partner. We started an
OMIS
(Overseas Market Introduction Service).
We arrived in Singapore in August and were there for 10 busy days. The first meeting was in the Embassy where we met Melissa Seah, Trade and Investment Officer, and Celine Ong, Trade & Investment Manager. We sat in the meeting room and went through the hectic program of meetings which they had arranged for us. The brief not only encompassed potential partners, however, but included parties useful to meet such as Mr Khairruddin Hori, Curator of the Singapore Museum and Mrs Emi Eu - Director of the Singapore Tyler Print Institute. These were all valuable contacts and very worth while meetings.
As our trip unrolled we were ably supported by Melissa and Celine who came along to several of our meetings rendering help and advice on every turn.
After 10 hectic days we spent our last night in a restaurant overlooking the Singapore river. In the course of things we had, in the evenings and on Sunday, done some of the tourist attractions but mainly our trip was one of constant activity and action in our mission to create a new business partnership in the east. It had been a hard but worthwhile mission.
The very last meeting on the very last day proved to be the decisive one. We were lucky to meet Roy Quek and Nicolai Baron von Uexkull, of Art Trove at their Private Museum in Wellington Street close by to the Singapore Art Museum. Immediately we established a good rapport.
Since that time, in just a few short months, we have had two visits from our new Singapore partners to see us in London and they introduced us to one of their associates who has already made a large purchase from us. This afternoon two large wooden packing cases laden with some 70 pictures were collected from our store by a large truck and now ........ our cargo is heading for the Christmas show in Singapore! "Picasso and the School of Paris" is heading towards the East!
It remains to be see how well our project will develop from here - but already it has gone a long way from idea, to investment, to research to fruition. We now have an able and dynamic partner in one of the "Tiger Economies" of the East - it promises well.
"Go East Young Man!"
Niall "Art Dealer" Fairhead
Images Fine Art Dealers
19 Helenslea Avenue
Golders Green
London NW11 8NE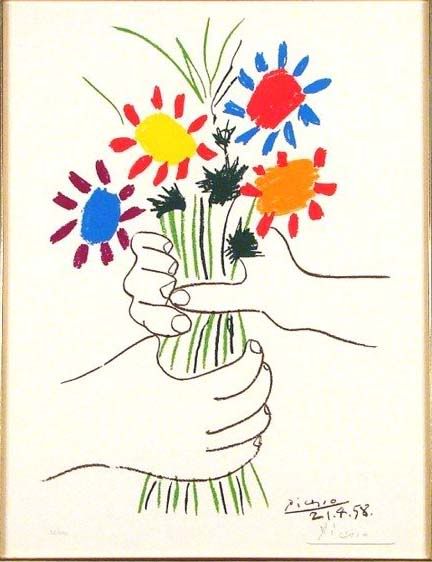 www.images-art.co.uk
+442084552700
Mobile : +447976967216
em: nfairhead@images-art.co.uk
TWITTER ; http://twitter.com/picassodealer
www.images-art.co.uk
www.artistsphotographs.com