Hurricane Sandy Deaths - why no mention of Haiti?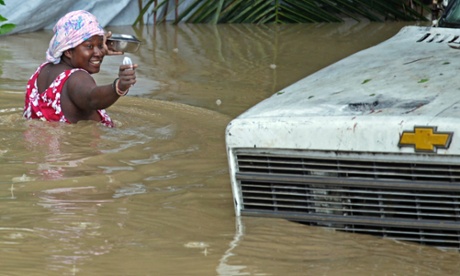 Hurricane Sandy - all we have heard about is the devestation of the US. Check out the
devastation in Haiti
Casualties by country:
United States: 113 Fatalities/1 Missing
Haiti: 54 Fatalities/21 Missing - third major national disaster in two years!!!!
Cuba: 1 Fatalities/0 Missing
And all we hear about is the US...
RC
---
Robert Craven
-- UK's #1 Business Speaker (SpeakerMix)
The Directors' Centre
- Ecademy Profile
-
Follow me on Facebook
-
Follow me on Twitter
Read the new book,
Grow Your Service Firm
- download the sample chapters...
Find out more about
Robert Craven's Mastermind Group
The Business Club
- Free Tools and techniques to improve sales and profits
-
Follow us on Facebook
-
Follow us on Twitter