Windows 8 - The War is still on!
Yesterday in California, Microsoft announced the new Windows 8 software. Microsoft have now that Apples iOS and Googles Android platform are the big hits of the past 12months + and they need to keep up. Steve Jobs said we are living in a post PC era and how right he is.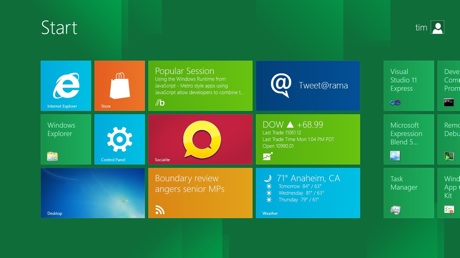 I have looked at videos and read reviews and the Windows 8 platform seems quite impressive. Will it be? or will be be another windows flop with and endless list of bugs and compatibility issues? can Microsoft be that stupid? surely not?
Windows 8 is really designed for touch screen devices even though compatible to desktops, will it have the same effect? or is this more evidence that we have moved into a post PC era?
Image showing windows 8 desktop compatibility mode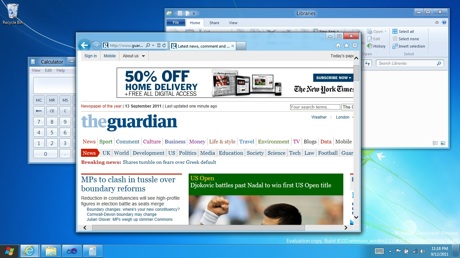 Windows 8 has a dual personality too, if you tap the button called desktop, a window which looks the same as windows 7 appears. Impressive? well time will tell.......
(thank you for the guardian for the images)
Web - Social Media - Design - Print - Digital Coaching - SEO