About 13 Absolutely Rubbish Internet Personalities, and a Few Brilliant Ones, to Watch in 2012.
OK. I know this list is gonna float your inflateable. I've seen you punching yourself in the face in desperation when you see the same-old, same-old lists of people everyone on earth, and some people in Accrington, are already following in the blogosphere. Well my jammy cream slice scoffin', Internet crack seekers, have a lick of these bobbie dazzlers.But first, here's a well-scrubbed young woman, my former assistant Jenny who co-founded Future Artists. Research proves having a pretty face on your site increases traffic.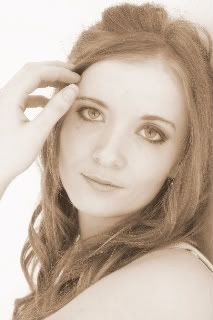 This year, I tried to release you from the echo-chamber and bring you some wonderfully fresh, spicy, almost-but-not-yet, already-up-there-with-the-best, web-celb-ritties (and some slightly less delicious alternatives) that you can get your dentures into right now.All these people stood out to me this last twelve months. I'm erotically attracted to each one. But really, I included 'em because most are mates and I reckon they'll now feel obliged to include me if they ever think of making exclusive lists.Though I'm sad I couldn't find many decent lasses, at least I've included a few in the gang. Oh, and this list isn't in any kind of order as these folks are all bloomin' brilliant and equally full of sugary, fatty, gut expanding goodness. Please, take your time an' suck the marrow out of 'em.IAN ASPIN
Ian Aspin is the world's most interesting man. Everyone knows this. Enough said.Alternative personality? There is no alternative. See these 11 unbreakable commandments for connecting, online and off. Follow him on Twitter @ianaspin Think Better. Feel Better. Take an Aspin.IANA SPIN
Iana Spin describes herself as a "hat and scarf curator of exceeding interestingness". She's obsessed with creativity, design, and her own beauty. Iana is the editor in chief of the much-loved Hat Wearer's Herald, which she described as a destination for anything curious she finds inside hat wearer's heads. I reckon Iana will be an influence on headwear hedonists everywhere in 2012.If you absolutely insist on an alternative personality......
James Altucher author of I Was Blind But Now I See, from The Altucher Confidential - ideas for a world out of balance. Follow him on Twitter @jaltucherI. ANA SPIN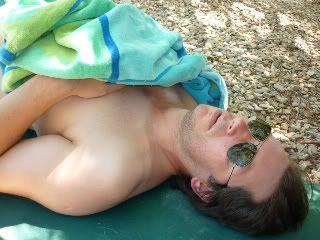 I. Ana Spin is a freelance writer, online spin consultant, and social climber that blogs for all the big name bull-spinners. She's become famous for her laid back attitude to spin.Have a gander at I. Ana's book, Spinning for Weight Loss and Online Fame. It's extraordinarily in-depth for such a cheap book, and it's turning people on all over the spin-o-sphere. I bet you'll see a lot more of I. Ana in 2012. She looks a bit like a fella but don't let that stop ya, she'll help ya make more money, which of course, will be reet grand.Alternative personality?
Don Tapscott co-author of Wikinomics and Macrowikinomics - a conversation about how the web is changing our world. Follow him on Twitter @dtapscottIAN JOHN ASPIN
If I were to point the finger at just one person who can be described as "Mr. 2012" it would be Ian John Aspin. He's just amazing. Everyone knows this. Enough said.Alternative personality? There is no alternative. But don't let your biz problems knife you in a dark backstreet and follow @ianaspin on Twitter.IJA SPIN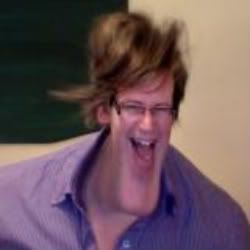 Ija is someone I've been watching for ages. Using the binoculars I got from Aldi a couple of years ago I can see into his bathroom. Sometimes the view's obscured by a bottle of bleach he keeps on the windowsill but I can tell you, those man-boobs are much more impressive than you can almost see in the picture here.Anyway, Ija has a popular blog focused on creating a lot of noise rather then just being a blogger. He started on the Internet in 2010 and quickly built a solid reputation for producing a lot of loud, shouty content. Though he's a bit annoying, Ija is definitely a noise to listen out for in 2012.Alternative personality?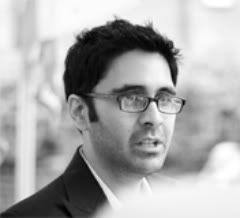 Umair Haque author of Betterness: Economics for Humans, and The New Capitalist Manifesto: Building a Distruptively Better Business. What's the best investment you can make? Follow him on Twitter @umairhI. A. S. PIN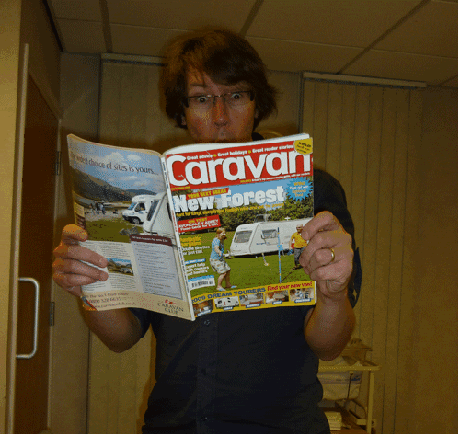 I. A. S. started a caravan hire company in 2001. Thanks to his blog and a natural gift for relationship marketing, he turned it into one of the biggest companies of its kind in the Fylde coast area of Lancashire. I. A. S. has amassed a lot of cash too, which makes him attractive to all kinds of people who previously ignored him. He has loadza experience in content marketing. He created the Content Lover's Handbook which won L.A.1 district's prestigious online sales and marketing award in 2008. He definitely has a talent for community engagement, and is engaged to the lovely Debbie. I. A. S. needs a lot of personal validation and reassurance. By providing it to others through quality e-books, I. A. S. believes they'll reciprocate, and give him back much more in 2012.Alternative personality?
Dr. Patrick Dixon co-author of SustainAgility - take hold of your future and follow him on Twitter @PatrickDixonIAN A.S. PIN
Ian is a power parenting powerhouse. He describes himself as a "journalist, child rearing advice tactician, and social media enterprise specialist". He's been experimenting with different types of drugs and digital substances to create a popular e-guide on being a good 4-hour parent. He's managing director of Nelson's Content Baby Blogging Company and has a slightly popular column in Trafalgar Square, London. I think we'll all learn loadz from Ian, especially during the latter part of 2012.Alternative personality?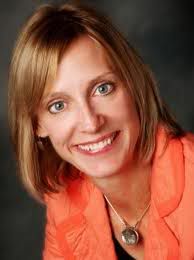 Dr. Mollie Marti author of Walking with Justice - expanding possibilities from the inside out. Follow her on Twitter @DrMollieMartiI. A. NASPIN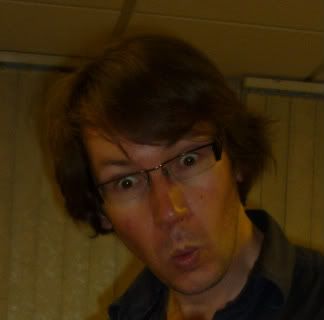 I. A. is the creator of the obscure webzine Vindaloo Versus You. He explores the painful realities of late night curry choices that sometimes hold us back for days, even weeks. In late 2011, he released his second book, Vindaloo Versus You. The first one didn't do very well but with the help of a team of ghost writers, and a ton of encouragement from Ryan Quark at Curryblagger.com, I. A. could be burning us at both ends throughout 2012.Alternative personality?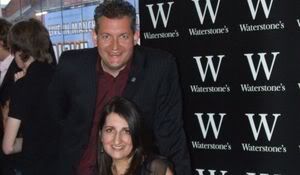 Gary and Caroline Smailes authors, editors, and book and writing know-how - 11 famous writers who were rejected before making it big. Follow them on Twitter @BubbleCowI. JOHNA SPIN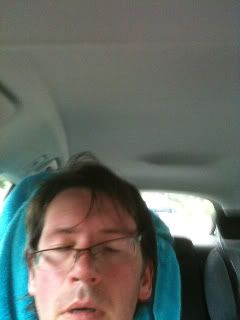 I. Johna is the founder of the Pigeon Fanciers' Chronicle. He started his site with £239 in 2009 because he couldn't find any cool resources for people like himself—tightwad men who wanted as much as they could get for as little outlay as possible; ya know, honest perspectives, objective birding advice, reviews, and suggestions. I. Johna quickly turned Pigeon FC into the #3 resource in his niche, attracting over 2000 readers a month.In November, he left his pigeon loft to move into a much bigger, purpose built facility with integrated human accommodation for himself, his wife, and their three children. I. Johna reckons this coming year's the one when everything's coming home to roost for himself, his pigeons, and their many Twitter followers.Alternative personality?
Michael Margolis author of Believe Me: Why You Need a Bigger Story - teaching entrepreneurs how to tell their story. Follow him on Twitter @GetStoriedI. JOHNAS PIN
I. Johnas describes himself as a person who communicates ideas in front of black backgrounds, though always through a creative combination of words, pictures, and other visual media.He started his blog, I Can Point at You from Up Here, with his brother Ijo (see below) before the pair had a big fall out. I Can Point started as a column about becoming a professional storyteller. After the split with Ijo, I. Johnas rebuilt the site. Whilst finding out what matters most to his audience, he can simultaneously sell 'em stuff they don't really need.His technique evolved and was turned into a popular e-book resource for businessmen, and some women, who want to generate ideas, entrepreneurial flurries, and lot's of leveragability they can use to get other things they want, but don't need. I. Johnas is also the founder and chief blogger at IWillTeachYoutoPointToo.com. He emerged in the blogosphere early in 2011 and is currently enjoying shopping in the January sales. In 2012, he's tipped to make a massive impact with fresh perspectives on this experience which will likely take the form of most unique and inspiring blog posts. Keep an eye on this guy.Alternative personality?
Ian Sanders King of the Juggle, and co-author of Zoom: The Faster Way to Make Your Business Idea Happen. Add another string to your bow and follow him on Twitter @IanSandersIAN JOHN A. SPIN
Ian has great hair and a great hairy chin. Both of these assets have served him well in the last two years during which he's built up a massive following on Facebook and a wonderful community over at GreatHairGreatHairyChin.com.I think Ian's hair projects will really take off during 2012 since he's always adding new ways for his community to engage with his site. He also likes to meet readers face to face where they can enjoy testing the latest hair dryers and hair products.Alternative personality?
Tim Brownson author of Aligning with Your Core Values - for a daring adventure, follow him on Twitter @TimBrownsonI. J. ASP IN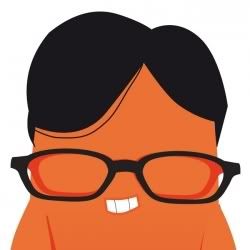 Thousands of Fakebook followers prove that people really resonate with I. J. In an online world constantly calling for transparency and authenticity, I. J. has empowered a huge segment of the creative community to take pride in faking their own identity, or safely making unkind comments behind the security of their cartoon avatar. His work has impacted an entire industry.I know at least 432 people who can't wait to see what he does in 2012.Alternative personality?
Carol Roth author of The Entrepreneur Equation - tough love for business (sunshine and puppy dogs not included). Follow her on Twitter @caroljsrothIJO H. NAS PIN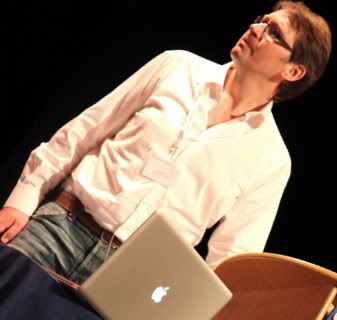 Ijo started his sustainable speaking and consulting in front of black backgrounds business to rival his brother I. Johnas after they split in 2008 (see above). He came up with the idea but knew he had a lot of work to do before he could reach even the most uninspiring goals. So instead of doing any actual work or creating anything of real value, Ijo decided to start a blog. He's exclusively focused on helping people who want to develop their career speaking or consulting in front of black backgrounds. Recently, he's had massive success with the launch of his SpeakinginFrontofBlackBackgrounds.com membership site. In spring 2012 he'll launch the definitive book and mentoring system on the subject priced at £97.Ijo shows you don't even need a decent product to start charging £97 to anyone willing to pay. And if you've done your homework and built a passionate community, like Ijo did, you too won't be short of hungry buyers that'll lead you straight to similar success in 2012.Alternative personality?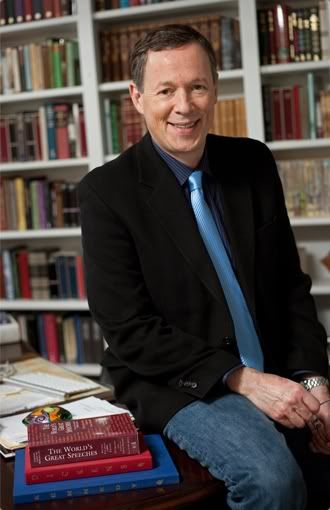 Dr. Nick Morgan author of Trust Me: Four Steps to Authenticity and Charisma - to see how jazz can help public speakers, follow him on Twitter @DrNickMorgan BONUS TRACK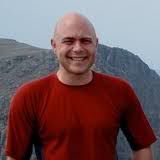 Paul Steele, The Bald Hiker, feel-good photos, fundraising, and travel. Follow him on Twitter @Paul_SteeleBUT HERE'S THE BEST THING TO DO......Of course, ya could just follow me @ianaspin on Twitter. Much love, and thanks for all the love, laughter, and brilliance you gave me in 2011. Please can I have the same again in 2012? Cheers ears, xxx.Think Better. Feel Better. Take an Aspin.