Salvador Dali ceramic tiles
Salvador Dali ceramic TilesRecently we acquired 6 complete sets of Salvador Dali ceramic tiles. They were wrapped in old French newspapers and were rather dirty with age. After careful washing they emerged in pristine condition! We intend to frame some of these so that they can be sold as pictures.There was a major sale of the works of Salvador Dali held by the French auction house Artcuriel in June 2003. Included within that sale were 6 watercolours and goaches on paper which were the designs for these tiles. These are noted as such and all had certificates from the Dali expert, Robert Descharnes. In the 1950's the Valencian tile manufacturer, ADEX, was commissioned by Maurice Dupin to produce a series of these six ceramic tiles made from designs by Salvador Dali based on his original paintings. Duchin, a businessman, had bought these paintings in New York in 1950. It was planned that the tiles would be sold to art collectors and also used as ornaments for small tables. No doubt this was all done with the permission of the artist whose signature is on all of these. They are all stamped stamped verso : "1954 Maurice Duchin - all rights reserved ` Each tile is 201 x 201 mms ( 7 7/8" x 7 7/8")CatalogueTitle: "Le Baiser de Feu"
Title: "Les Guitares"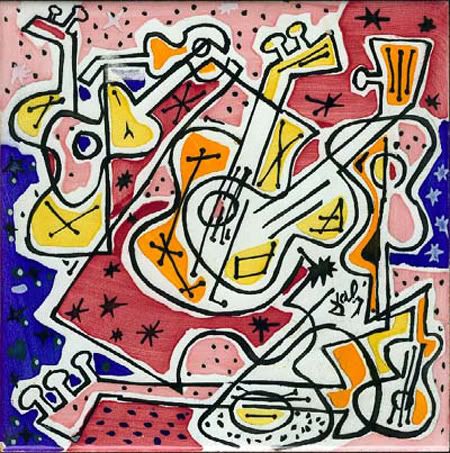 Title: "Le Soleil Végétal"
Title: "L'étoile de mer"
Title: Les Colombes
Title: Les Fléchettes These items are quite hard to find now - especially examples like this in good condition. They are colourful and reasonably afforfdable objects made for the Great Surrealist Master.Images Fine Art Dealers19 Helenslea AvenueGolders GreenLondon NW11 8NE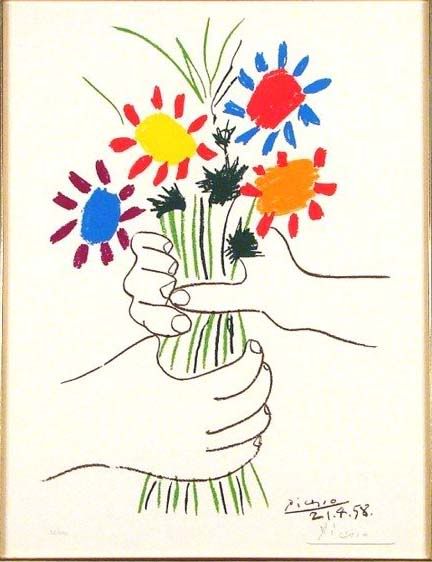 www.images-art.co.uk+442084552700Mobile : +447976967216em: nfairhead@images-art.co.ukTWITTER ; http://twitter.com/picassodealerwww.images-art.co.ukwww.artistsphotographs.com