Worried about your Self Assessment Tax Return? To cure all your taxation headaches and sooth your business nightmares call Jon Stow on 0845 456 3583
About me
Well, I'm an Essex lad, born and brought up, and am very lucky to live in such a wonderful county. I live near Southend, and know lots of people in this up and coming area. I have given up regular commuting to London, and wonder why I put up with it for so long, at the mercy of the public transport system. When I go to London, it is planned for a specific reason (business or pleasure), but it would be fair to say that I miss the buzz and excitement of working in London, but only now and again!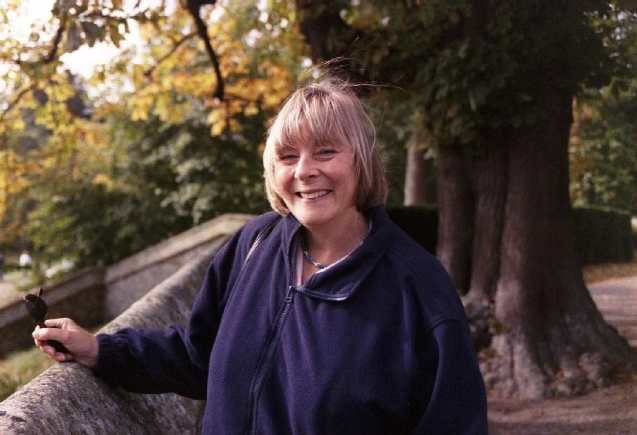 My wife, Gloria I met Gloria in the summer of 2000, and we married just over a year later. It was the best thing that has ever happened to me. We were married in St. Helier, Jersey, and if anyone is looking for a romantic wedding in a place close but not too close to home, let me know and I will point you in the right direction. It's not quite the sticks we live in, but we have the countryside and the sea close at hand, so after a hard day we can relax and enjoy our surroundings.
Networking
I thought when I started out in business that an ad in Yellow Pages, Thomson and the local rags would have the clients rolling in. I am not the first to make that mistake. We have to meet people, and get to know them, earn their respect and trust, and maybe we can help them through our network before they can help us. You will get your rewards though, as many ecademy members can testify.
I started with BNI Castle Point and that helped me a huge amount, and anyway I have made some new friends I would not have found otherwise. I was Director of the Southend Breakfast Group of Essex Business Network. In this forum I may be preaching to the converted, but networking for someone who was not a natural networker but one who had to learn was a complete revelation. I still have a long way to go, but I am an evangelist for networking now.
The boring bit? Not at all!
In the recent past (within the last decade) I worked for a very big firm of accountants and then for a largish corporate consultancy.
Having previously been with smaller firms working closely with real small businesses I was very much conscious that my more recent employers thought they understood small business needs but didn't. One of the things they did not understand was that they were far too expensive. Of course, good advice cannot be given away for nothing and our customers and clients don't expect it, but there is no need to rip people off! I try to be good value and give a real benefit year on year far in excess of my fees.
Some may think me a complete saddo but I think tax is fun. There is a lot more to it than filling forms. I won't explain why, but if you have a tax problem, why not ask me, take a weight off your mind and let me enjoy myself. Of course I also review the tax affairs of the business and the owners if they wish to save themselves even more money! You don't have to have the whole menu.
If you would like business advice without the tax bit, or the other way round, that's up to you, the client. You should not try to save tax at the expense of your business. The tax tail should not wag the commercial dog. I will help you make your business better, too! I cure ailing businesses and make healthy businesses fighting fit.
I look at every aspect from sales through all their overheads and material sourcing to increase their bottom lines! I am not afraid to enlist the help of other professionals in doing so, and ensuring they are suitable rewarded, so I am a kind of business facilitator. Exemplary Consulting for business improvement! "
Contact email If you cannot send me a personal message please use enquirues@jonstow.com