My Background has been in Corporate I.T. in the UK. Working with Senior Decision-Makers in the industry, since I started in 1985. I was SoftWare Sales Manager at Technomatic, one of the UK's most successful Computer companies, then worked for Jan Murray the original Founder of the PC-World chain. Moved into one of the first Novell Consulting Partners in the UK and co-founded a Pan-African I.T. Magazine with joint-ventures in Nairobi (Kenya), Accra (Ghana) and Rivonia (South Africa). On the Property side, we have on-board, one of the UK's top PLANNING Approval specialists. I am very pleased to look at any UK Project which needs the Planning side to be driven through, in a compressed Time-Scale. I am also UK Director for MENTOR-BELLEVIEW Property Developers of Toronto & Phoenix. There is a $2Billion regeneration of the Core, including the CopperSquare vibrant area. Light Railway (METRO) completion. about : BELLEVIEW PROPERTIES INVESTMENT, ARIZONA - The Real SunShine State ! see : DownTown PHOENIX - CopperSquare ! My Inspiration : Stephen COVEY, Anthony ROBBINS, Wayne DYER, Deepak CHOPRA, Hal URBAN. Mark RAMPRAKASH ( Middlesex and Surrey, ex-England cricketer, 2007 Come Dancing Champion ) Jose Mourinho (ex- CHELSEA). My Passions : CHELSEA FC, HAMPSHIRE CC, BESSBOROUGH Cricket Club in Harrow.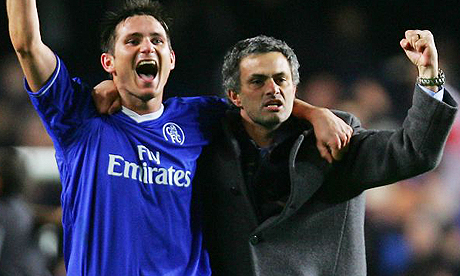 My Wife & my 3 Teenage Kids who keep my feet on the ground ! Feel free to contact me for any further information: milt_rod@yahoo.co.uk SOME KIND WORDS :- " Milton is a perceptive man, a great communicator and has a wise business head " PENNY POWER - Co-Founder, Ecademy. " Milton Rodrigues (or Milty) to those of us who know him well is a wonderful man. He has endured many challenges in his life and risen to new heights to work his way through them. He is a kind man, a man of love, a man of care, a man of sensitivity, a man of character. A man you can trust in business to take care of your interests first and his own second. He is Milty the Cricket Man, the architect of great days out. Milton is a man you get to know slowly and gently over a long period of time. Take your time it's worth it" . THOMAS POWER - Chairman, Ecademy. " I know Milton already several months here on Ecademy. But from the first week I had a good feeling with this great networker. Milton works very professionally and has qualified contacts. Already after a few weeks he had connected me with his "high level" business relations worldwide. My experience is very positive and I can recommend Milton in your network. If this is not yet done, you certainly have to change this urgently" . FONS DE LIE, Antwerp-Brussels. " One of the first few contacts I made on Ecademy included Milton. Since then, I have regular contact with him, discussing various opportunities. I found him to have a good head on his shoulders, with the correct focus in business dealings. Now he and I have teamed up to do our first deal, where Milton has a responsibility, like each one of us. I have found him constantly alert to the situation, and he keeps the third parties on their toes. I am glad we teamed up, and hope this relationship will go a long way ". AKHTAR KHAN, Jeddah-Saudi Arabia. " I can only describe Milton in the following words and phrases: Open and Honest Determined Connected Fun to be with Sincere and Generous Wise and On the Ground Helpful & Advisory All these led me to join him, together with another dynamic member of Ecademy - on a HUGE deal we are just about to conclude .. ". Dr. KETAN JOSHI, Inspero, Geneva. "Milton is a very busy man. When you come across men like him you have to ask yourself if contacting them is even worthwhile. In Milton's case it is and would be for you as well. I've found him to be sincere, aggressive, straight forward and available. Today, I find it hard to find people who actually do what they say they will. May I assure you that Milton will. Please do not hesitate to do business with this man". DR RAWSON, CEO, C4 Worldwide, Southern California HQ. Let me know what your biggest project is and the major challenge you're facing and I'll see if there is anyone in my network who I can connect you with. Please do not hesitate to let me know if I could assist you in anything else or you want to know about something further about me. It's always a pleasure NETWORKING with you ! " My personal philosophy is that, if I can give something of possibly high value at little personal cost (whether that be financial or, more likely, time and effort), I will do so ". - A great Quote from ANDY LOPATA. "You can achieve anything you want in life if you have the courage to dream it, the intelligence to make a realistic plan, and the will to see that plan through to the end." Sidney A. Friedman Entrepreneur, Speaker and Author I think the most important lesson is to be passionate about what you do and to enjoy it. The rest is gravy ! Cal DeSouza, CEO, Mentor Properties ( Toronto ) & BelleView Communities ( Scottsdale-Phoenix, ARIZONA ). God grant me the serenity to accept the things I cannot change; courage to change the things I can; and wisdom to know the difference. Finally, here's one quote from Mahatma Gandhi: "We must become the change we want to see."
I support:

Milton Rodrigues. BUSINESS CHUMS LTD. London.